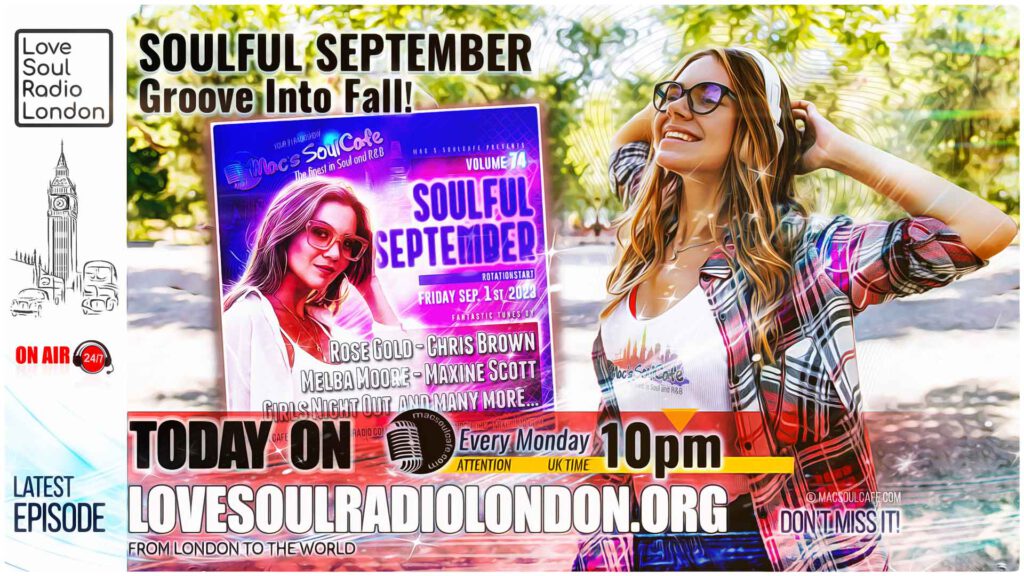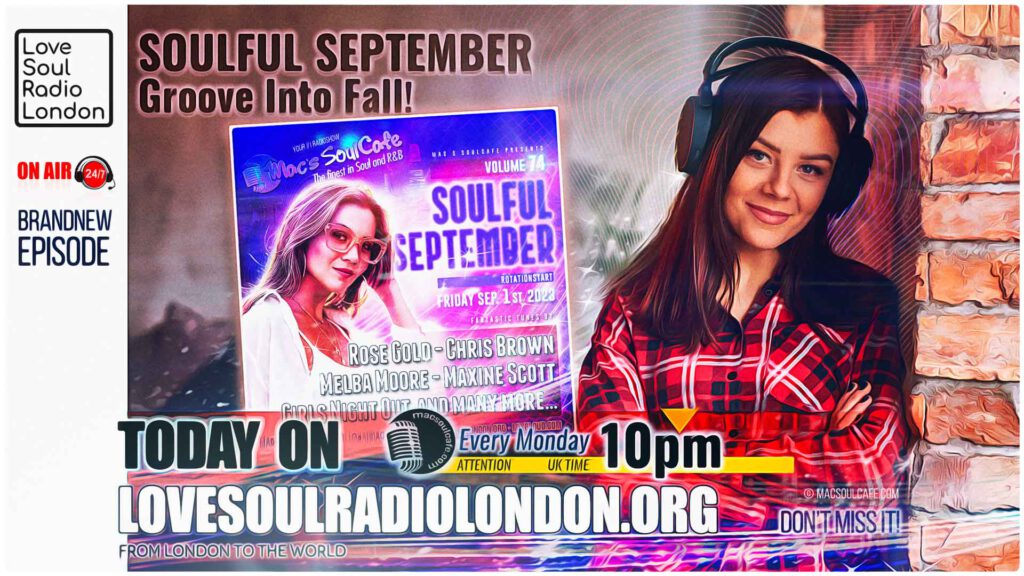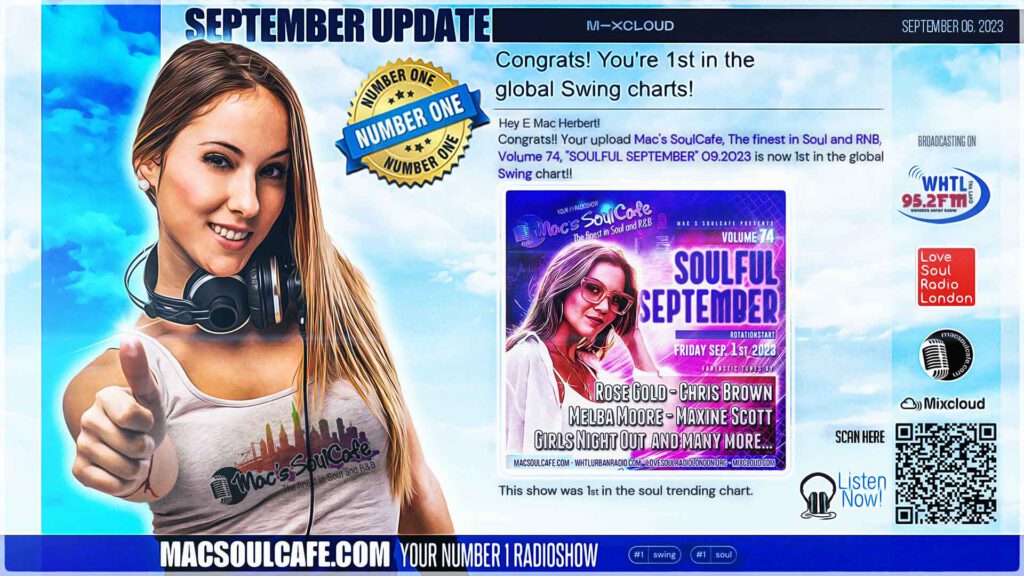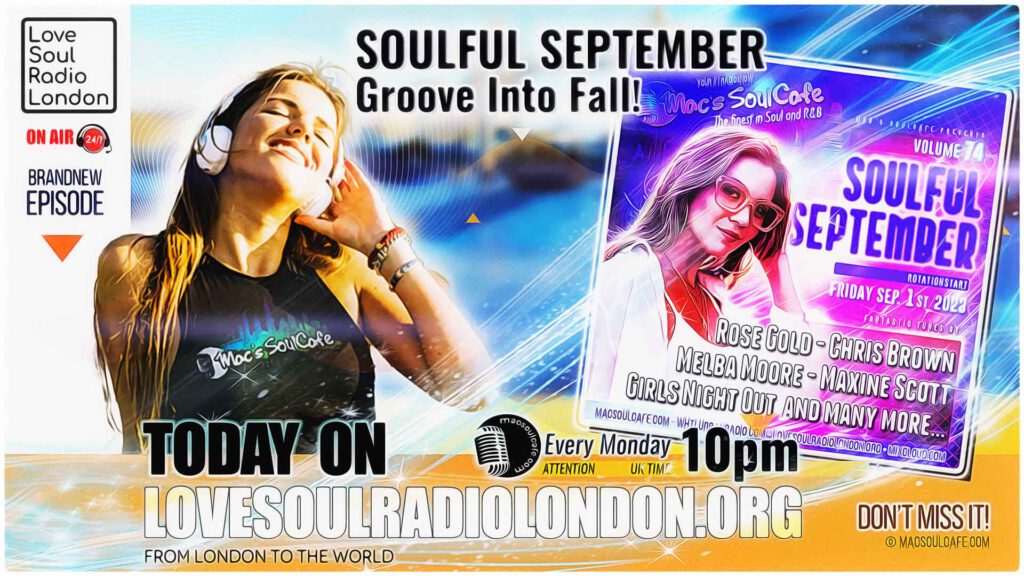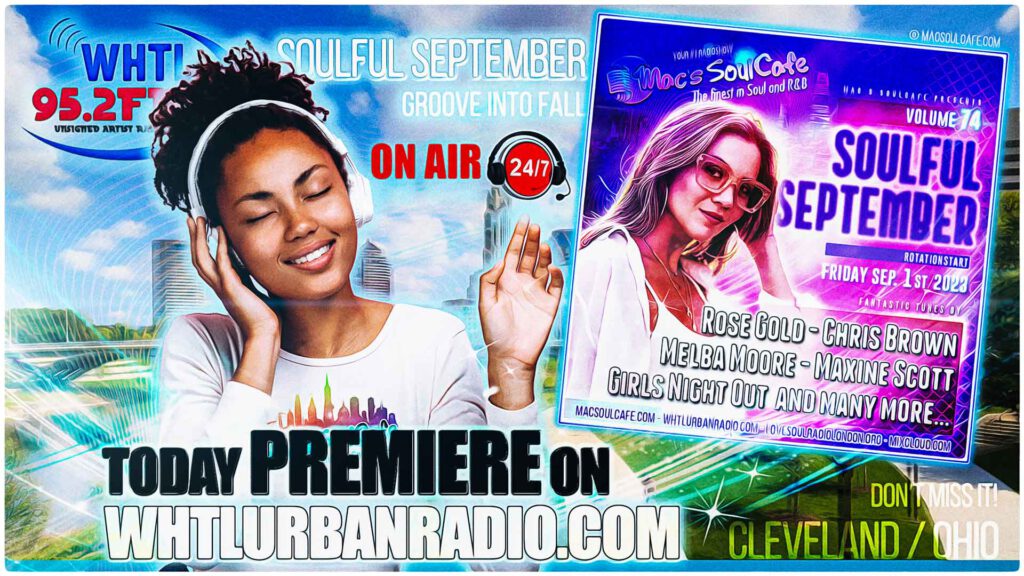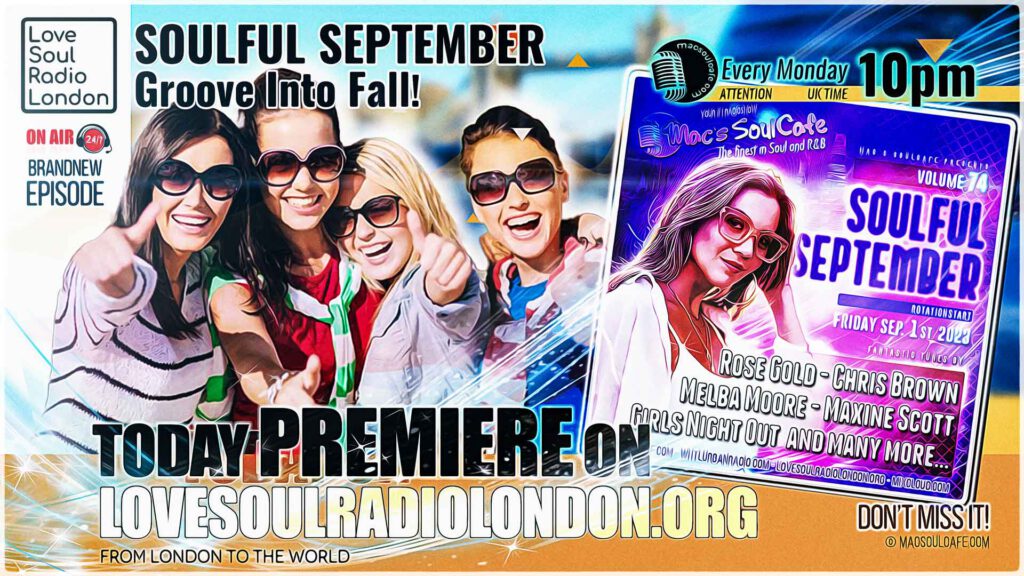 Mac's SoulCafe Presents: Volume 74 – SOULFUL SEPTEMBER

Get ready to groove because Mac's SoulCafe is back with a brand new episode, and it's all about celebrating a "Soulful September"!

Join us for two hours of pure soul and R&B bliss, as we bring you the finest tracks from the most talented artists across the globe. From timeless classics that warm your heart to fresh releases that'll have you moving and grooving, we've got it all right here.
In this episode, we've curated a stellar lineup featuring soulful legends and rising stars, including:
Joe Leavy – His smooth vocals will tug at your heartstrings.
 Marc Staggers – Bringing you soul with a modern twist.
 Fat Larry's Band – Get ready to dance with their infectious beats.
Joy Denalane – A voice that captures the essence of soul.
Rocky Padilla – Delivering soulful vibes that hit just right.
Diana Ross – The queen of soul, need we say more?
 Mike De'Cole – Adding his unique flavor to the mix.
And that's just the beginning! We've got a treasure trove of soulful tracks that will set the perfect mood for your September.
But that's not all – Mac's SoulCafe is always commercial-free, so you can savor every note without interruptions.

Rotation starts today, Friday the 1st of September 2023 – mark your calendars and make sure to tune in!

Join the soulful conversation and share your thoughts with us. What's your favorite track from this episode.
Let us know using these hashtags:
#SoulfulSeptember #MacsSoulCafe #Volume74 #SoulGroove
Don't miss out on the soulful sounds of September; Mac's SoulCafe has got you covered.
On the playlist:
Fat Larry's Band
Barry White
Full Flava
Chantay Savage
Toni Braxton
Andy Stokes
Liza
Dexter Wansel
Vividry
Ombre2Choc
Deborah Cox
Howard Hewett
Ann Nesby
Sade
Girls Night Out
Jamie Knight
Maxine Scott
Joe Leavy
Mack Keane
Hamo Dell
Sammy Johnson
Brandy
Joy Denalane
Kia Harper
J. Brown
Alycia Bella
Rocky Padilla
Diana Ross
Marvin Gaye
October London
El DeBarge
Mike De'Cole
Koryn Hawthorne
Leroy Allen
Mike Champion
Malia
Frank Mccomb
Michon Young
Kali Uchis
Theo Forsett
Avant
Phil Perry
Regi Myrix feat. Lamar Kelsey
Chris Brown
and many more…