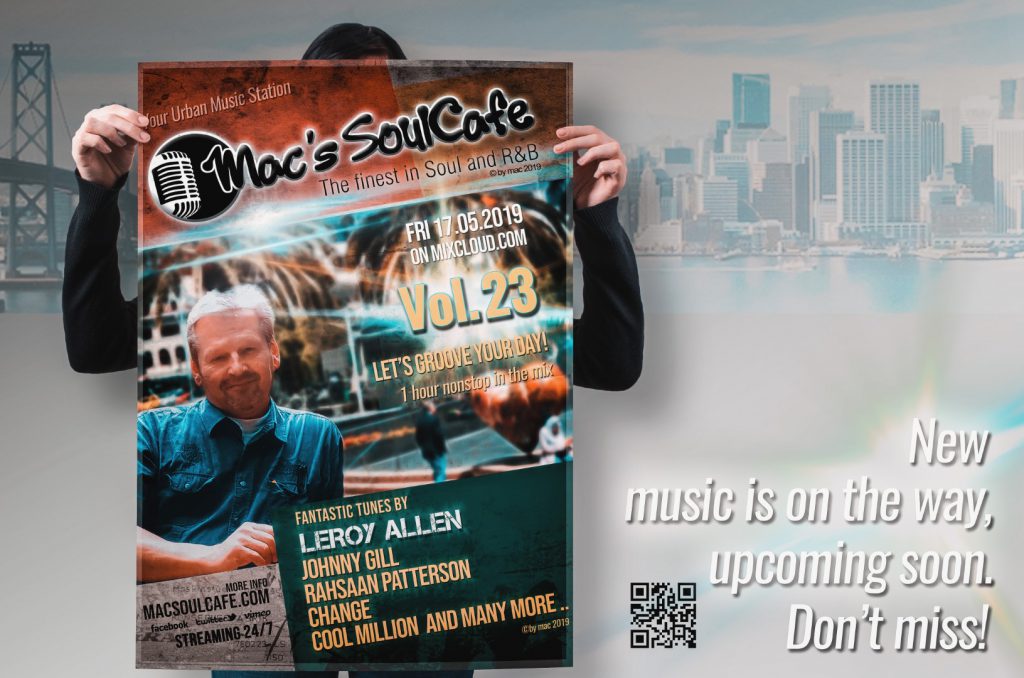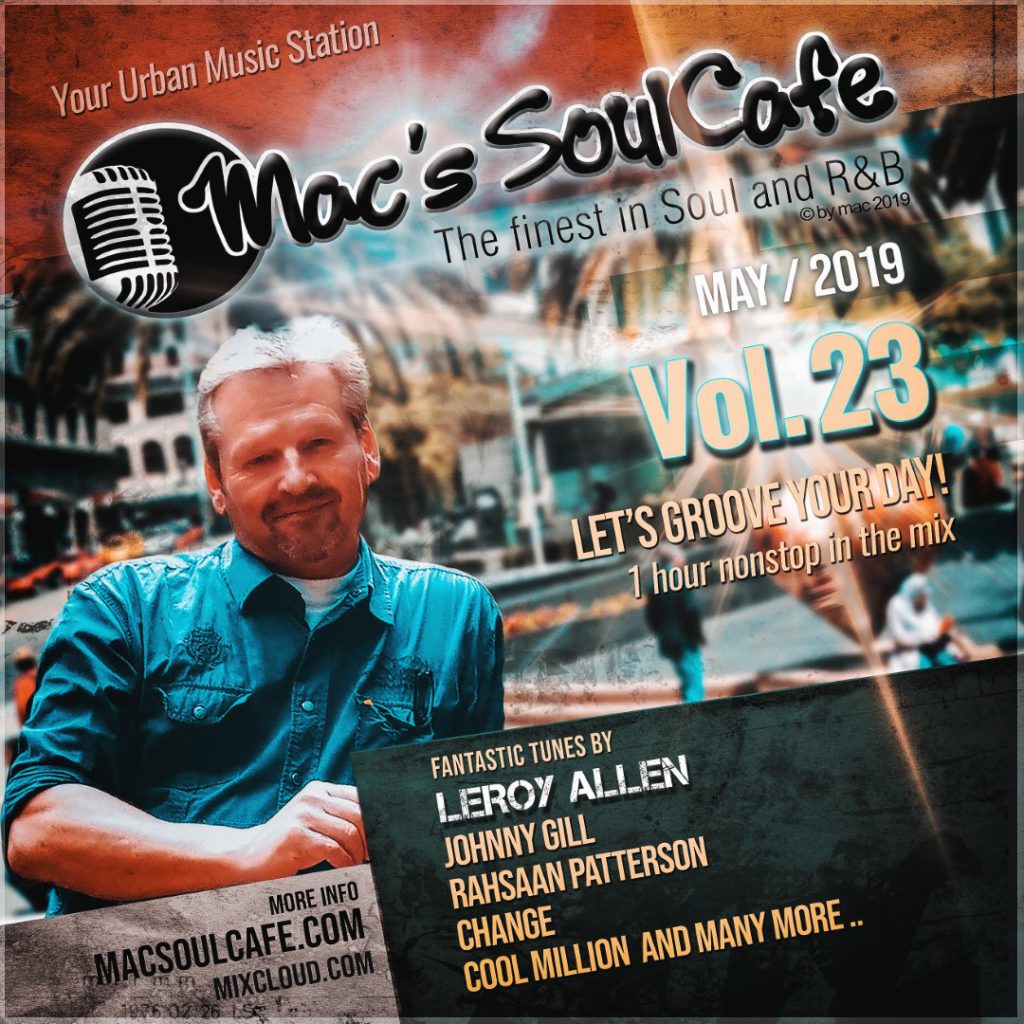 Mac's SoulCafe, Vol.23 05-2019 "Let's Groove Your Day!" is on air!
1 Hour nonstop in the mix!
Commercial free!
Enjoy another 60 minutes of the finest in Soul and RnB.
Streaming 24/7 around the globe, reaching 177 countries.
On macsoulcafe.com, mixcloud.com and 2 hour special on preciousradio.com,
straight from Los Angeles, California.
Don't miss it!
May 17th /2019 on mixcloud.com

Fantastic tunes by:

Dazz Band
Cool Million
Jody Watley
The Terri Green Project
France Joli
Michael-Jackson
Jeffrey Osborne
Leroy Allen
Change
Lenny Williams
Latrese Bush
Gare du Nord
Cardell
Jaye – Major et Dazzler
second hour
Johnny Gill
Rahsaan Patterson
EQ & JAEE PROJECT
Jayna Blackwell
Big Stalks
and many more…
The complete playlist is on the way…
Always 30, 60 minutes and 2 hour specials of the finest in Soul and RnB, from the '80s, 90´s to 2019
and upcoming new records of your favorite artists.